Ascent Soft ERP for
Freight forwarding
The software system dedicated to freight forwarding companies. Ascent ERP-CRM is an effective tool for managing relations with customers (internal-employee and external customers), respectively service providers, for increasing the productivity of shipping companies.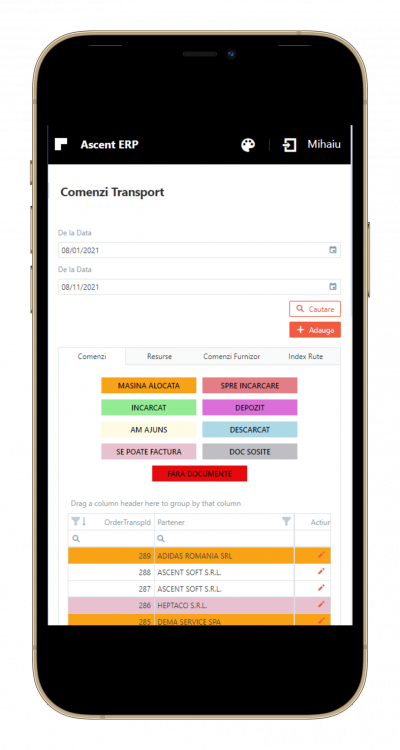 Ascent Soft ERP for Freight forwarding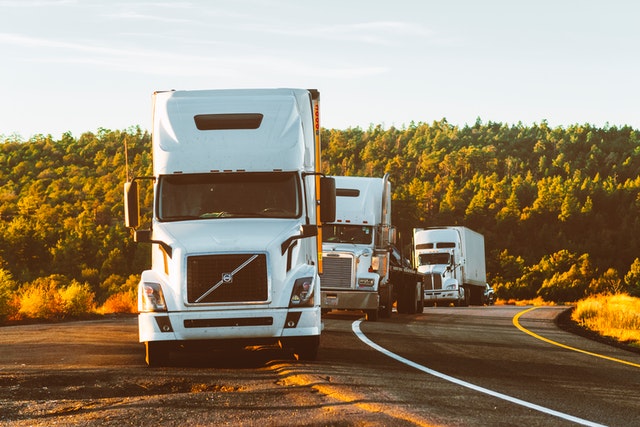 Why do you need this software?
The integration of the CRM module for the specifics of shipping companies brings added value in customer management, increased speed, respectively control of the informational flow related to transport activities.

It ensures the management of offers to customers, using as a common resource, the transport opportunities of the entire sales team for an increased speed of response, which often makes the difference between getting an order or losing the opportunity.

The integration of transport providers in the bidding flow by highlighting their available transport capacities, together with the location given by the GPS system (available transport capacity and its present or future location).

The "just in time" access to the available transport resources of several suppliers, respectively the ability to manage alternative prices in a very fast manner, integrated in a continuous communication with the customer, will constitute defining competitive advantages for businesses in the shipping field of goods, where the competitive dynamics are very high. This is the main reason why the activities of some successful companies in the field are managed with Ascent ERP-CRM: EU.TRA.LOG.REMI, Filip Spedition, NDB Logistic, Rozoti, etc.

Let's analyze together the advantages that digitization brings to transport businesses!
Advantages of Ascent ERP Freight forwarding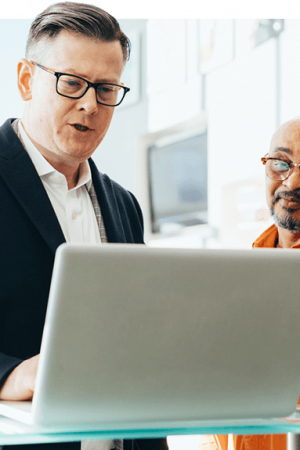 Increase productivity
Productivity in Transport means choosing short and fast routes, finding new customers and efficient back-office management by administrators and dispatchers. Ascent TMS provides the ability to control your entire shipping business from software. All data is in one system: fleet, inventory, dispatchers, drivers, spare parts, routes, etc. Everything is managed easily and quickly which leads to maximum productivity.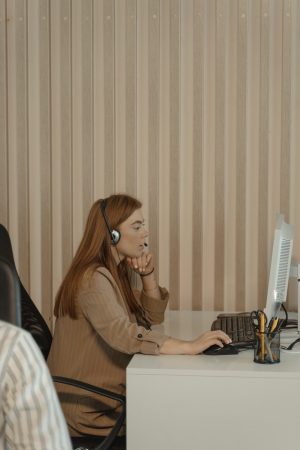 Reduce repetitive work
Repetitive tasks are automated with Ascent software. Thus, we reduce repetitive work, save time and resources and reduce operating errors. There is a workflow we set together that we automate. We can start from an order that we turn into an order, then open a file, assign a car and driver, and then continue with routing, loading and unloading, and tracking the order every step of the way. All data comes automatically into the system. Drivers focus on driving, dispatchers on drivers, and agents on sales!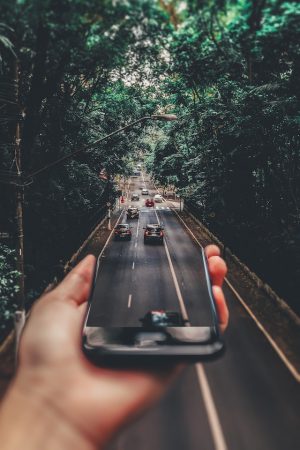 Increase traceability
With the help of the TMS Ascent software you will choose the best route and see the status of each order. We integrate the software with the GPS to see where each driver is and the status of their order. We track fuel consumption based on mileage, loading and unloading, and every deviation from the route. Everything is observed from the system and we can set alarms or notifications for certain important moments. Full traceability with Ascent software, as all data is recorded and filterable on different reports.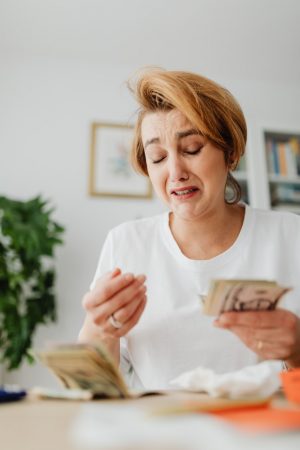 Reduce expenses
Efficient organization and routing help you reduce expenses. Also, using the CRM for carriers you will be able to manage customers more efficiently. Sticking to the rest, loading and unloading schedule helps you make sure everything is delivered on time. The smart notification feature reminds you of all documents that are about to expire. Thus, there will be no cases where you cannot use a driver or a car. By reducing expenses Ascent TMS pays for itself!
Rent Ascent Software or buy it for lifetime access!
We have both software variants available. Choose according to your needs.
Appreciated by top companies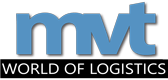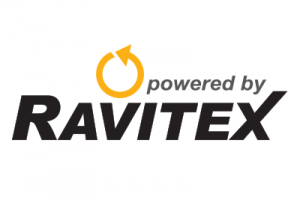 Still not convinced of the benefits of Ascent Soft?
See the software implementation from our client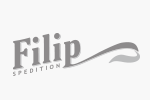 Try Ascent software for FREE!
Complete the form and you will be contacted by one of the Ascent SOFT representatives.